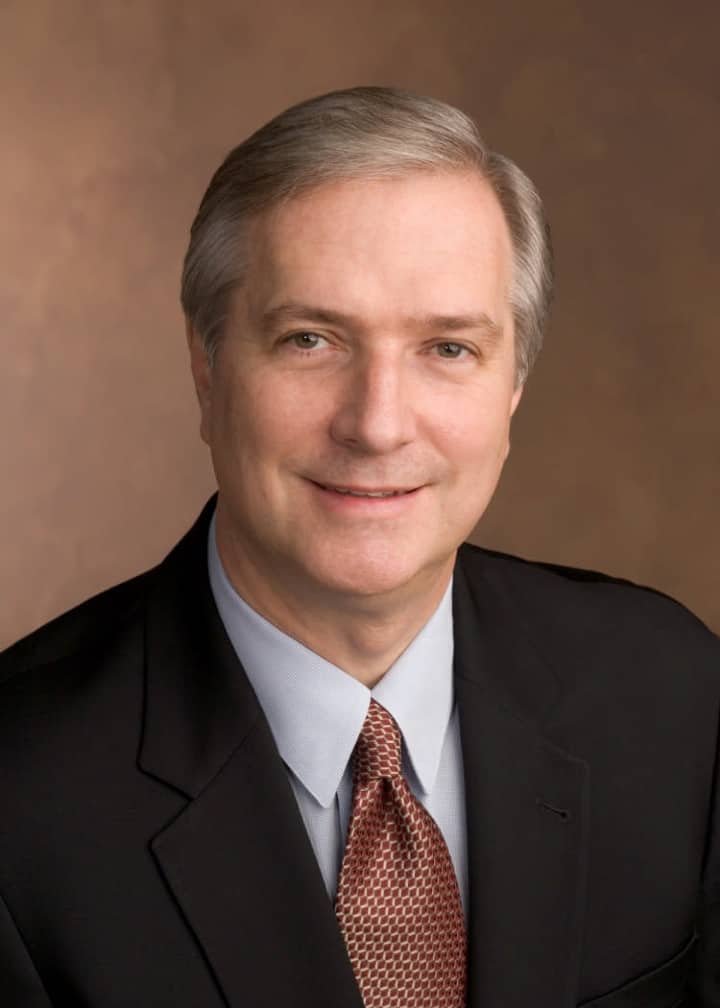 William S. Kies, Jr.
Bill is a forty-eight-year veteran of the supermarket industry. Prior to entering the food sector, he held political appointments in The White House and U.S. House of Representatives following his service with the Federal Bureau of Investigation in our Nation's Capital.
Bill became a student of the food retailing business in 1976 when hired at the newly established Food Marketing Institute. Over the next fourteen years, Bill held various management positions at FMI with the last five as senior vice president responsible for membership, field office operations, marketing, trade industry media relations, and publications. Bill was instrumental in the formation of the Institute's sponsored retailer share groups and the National State Association Council in addition to opening six regional field offices resulting in doubling FMI's membership in three years.
In 1991, Bill was recruited by the Independent Grocers Alliance, Inc. (IGA, INC) as President and COO of the Chicago-based international cooperative owned by wholesalers servicing over 4,000 independently owned supermarkets in twenty countries. Bill pioneered many firsts at IGA including a national image/branding campaign on Turner Broadcasting CNN and establishing a national private label broker council. He realigned the management team in conjunction with the president's advisory board for strategic and procurement objectives.
In 1994, Bill opened his own firm. His practice has grown over the past thirty years to be one of the premier consulting practices in the food retail industry. His clients include Fortune 100 companies and firms offering national services and programs. In addition to his consultancy, Bill services on the advisory boards of the industry's trade associations and serve as a trusted advisor to their senior executives.
Being responsive to the industry's needs, Bill established the Friends of the Industry Dinner twenty-two years ago. Sponsorship funds have generated over $1.2 million in charitable contributions to organizations designed by the attending retailers.
In 1997, Bill incorporated Retail Operations & Insights. Known as ROI, this customized supplier-retailer summit format engages senior executives in strategic dialogue and asset alignment for mutual growth. To further service clients' strategic initiatives, he established Strategic Engagement Services, LLC in 2010.
Bill's accumulation of experience spanning government service, trade association management, wholesaler-retailer operations in addition to advising over 250 clients on strategic and tactical execution has earned him the reputation as one of the most effective and trusted advisors in the supermarket industry.

Highlights
President & COO … IGA, INC.
Senior Vice President … Food Marketing Institute
Trade Advisor to the Western Associations of Food Chains' Board of Directors
Trade Advisory Committee Member at Food Marketing Institute & National Grocers Association
Executive Management Program PMD 48 … Harvard Business School
Food Industry Management Program … USC Graduate School of Business
The Coca-Cola Retailing Research Group of Europe
Broadening Retail Horizons … Inaugural Class … Fleming Cos.
PepsiCo's Retail Operations & Insights Certificate Program
Corporate & Financial Planning … CIGNA
Political Appointments in U.S. Congress & The White House
Principal, Friends of the Industry, LLC Principal, Retail Operations & Insights, LLC Principal, Strategic Engagement Services, LLC